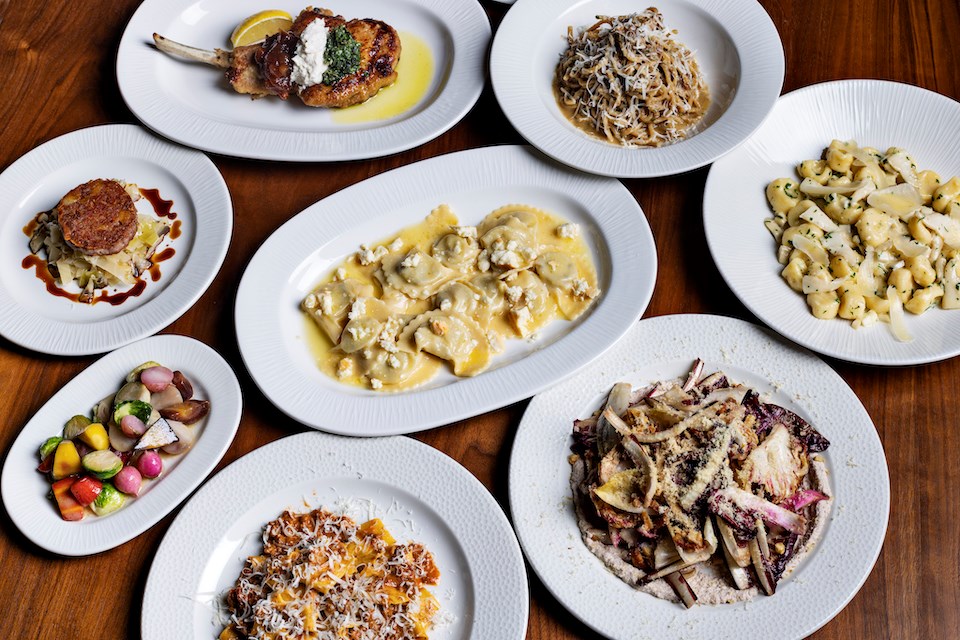 What is the restaurant at the Shangri-La Vancouver hotel?
These are simple and moving Italian dishes from a region that has a lot in common with beautiful British Columbia.
After a short "break" phase, the restaurant at the Shangri-La Vancouver hotel is about to show off its new identity, and it's all about simple and moving Italian dishes.
Called Carlino, the full-service restaurant replaces Miantiao, which was the Sino-Italian fusion concept that benefited from a brief stay in space.
Carlino will reflect the traditions of the Friuli region in northern Italy, but through the prism of British Columbia. The regions share some similarities in their landscapes, and the Carlino menu will take full advantage of seasonal ingredients from our own region which stretches from the mountains to the sea.
As the menu of the Miantiao-Carlino transition era indicates, the practice of "fai tu" will be the central approach to catering, meaning that the dishes chosen by the chef are enjoyed with the family.
The chef, by the way, is the famous Mark Perrier, who was the chef / opening partner of the famous Osteria Savio Volpe and its sister restaurant Pepino's Spaghetti House. He also worked in other high profile spots in Vancouver like Cibo Trattoria and CinCin. Perrier joined Kitchen Table – the restaurant group behind Carlino and other popular Vancouver spots like DiBeppe, Pourhouse, and Ask For Luigi – to lead the restaurant redevelopment at the Shangri-La, which only spent a few months. under the name of Miantiao. Previously, the hotel's restaurant was the Market by Jean-Georges, which ceased operations at the end of 2019.
"We offer diners a new take on northern Italian cuisine," Perrier said in a press release. "It's a culinary adventure featuring lesser-known dishes as well as favorites."
The menu will also be inspired by Trentino and Veneto, regions neighboring Friuli in Italy. You can find dishes like Seafood Brodetto (fish stew), fresh gnocchi and pasta, redfish carpaccio, and more dynamic selections created by Perrier based on the season.
Carlino will open on Wednesday, December 1 in Shangri-La Vancouver and will operate daily for breakfast (7 a.m. to 11 a.m.), weekdays for lunch (11:30 a.m. to 2:30 p.m.), daily aperitif time (2:30 a.m. to 5 p.m.), evening supper (5 p.m. to late) and weekend brunch (7 a.m. to 2:30 p.m.).