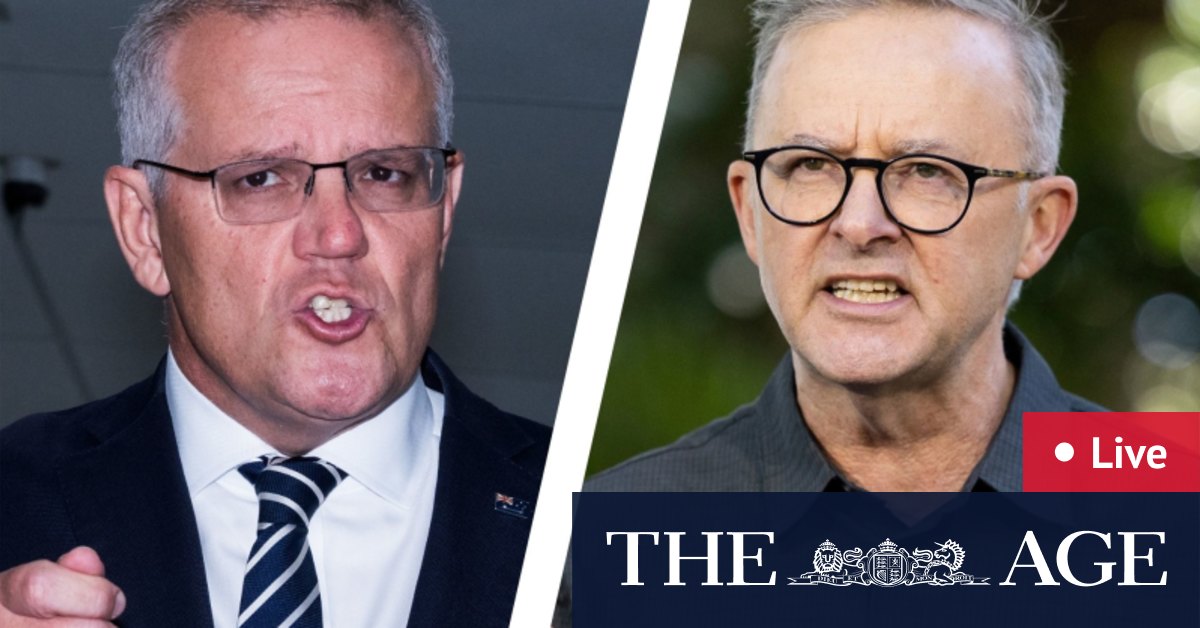 The Scott Morrison and Anthony Albanese campaigns continue; RBA signals further interest rate hikes; John Howard questions Labor housing policy, Super Home Buyer Scheme criticized by independents
Oh dear.
An over-enthusiastic Prime Minister has just accidentally shoulder-loaded eight-year-old Luca Fauvette during a football match while campaigning at the Braddon headquarters in Tasmania.
"Where's Luca, where's Luca?" He probably went to the hospital! Scott Morrison joked after the crash, with a loud roar.
Luca is said to be fine and was operational right after the PM's vigorous tackle, according to our traveling reporter James Massola.
The moment was captured by our press photographer James Brickwoodwho traveled with Morrison throughout the campaign.
"No one is safe from the bulldozer," Labor campaign spokesperson, Jason Clairequipped.
But Massola reports the incident has not shaken the enthusiastic reception given to the prime minister, who has pledged $3.5million for a new stand, pitch improvements and lighting at Devonport Strikers football club. .
Morrison himself leaned into the joke, telling the children's parents he was looking forward to returning when the grandstand needed to be razed.
"I think when that grandstand comes down, I hear it might take a bit of a bulldozer to bring it down, so maybe I could help with that," he said.
Luca's trainer Keegan Smith said it was no big deal.
"He's fine, he got up and had a big smile…it's not that bad," he said.
"I said to him, 'Luca, are you okay?', and he had a smile on his face. He just had to shoot; it was not bad. We just finished a little later than usual so he probably had to go with mom and dad.
Read more: Campaign goes off-script as Morrison accidentally tackles little Luca