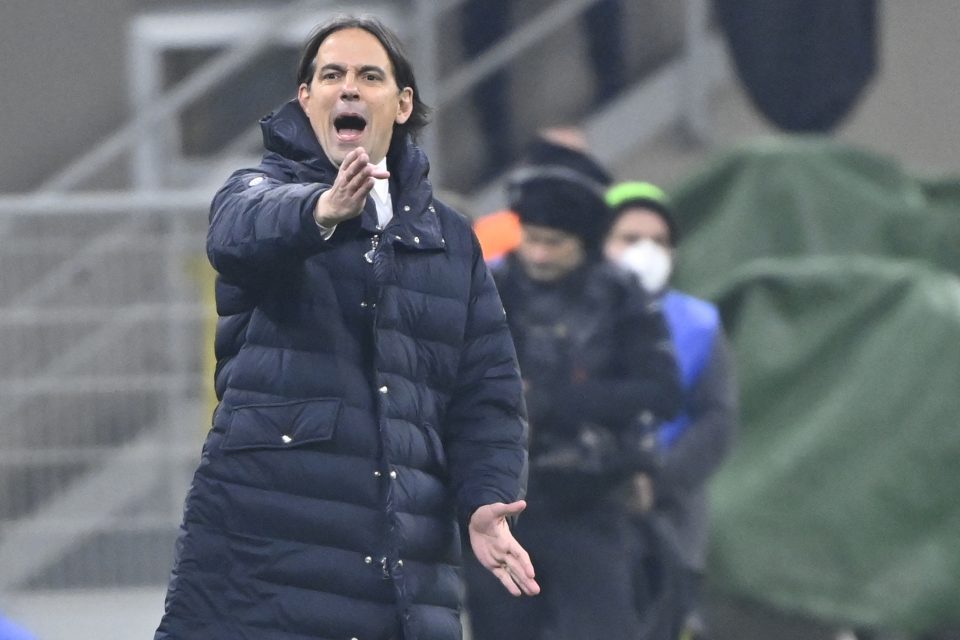 Simone Inzaghi's Inter find a new identity that works but still need to do more to prove they are truly back, Italian media suggest
Inter head coach Simone Inzaghi is clearly taking steps to reformulate his successful Inter squad, but the team have yet to prove they are truly back.
That's the view of today's print edition of Milan's Gazzetta dello Sport, which suggests the Nerazzurri's new identity still needs further testing.
Inzaghi had to make changes after realizing how many problems were emerging in his Inter side as they fell to four defeats in their opening eight Serie A games.
The coach tweaked the tactical approach a bit by asking the team to sit a little deeper and rely more on the counterattack.
Moreover, Andre Onana, Hakan Calhanoglu, Federico Dimarco and Henrikh Mkhitaryan have become important figures in this team, in a way that was not necessarily anticipated just a few weeks ago.
However, the four points Inter took against Barcelona aren't necessarily as impressive as they initially appeared, given the Blaugrana's struggles.
Moreover, the Nerazzurri's league wins over Sassuolo and Salernitana, while positive signs, haven't exactly been met with the strongest opposition.
So far the signs are very encouraging, but it will be in the weeks to come that we will really see if Inzaghi has fixed what looked like a broken team.