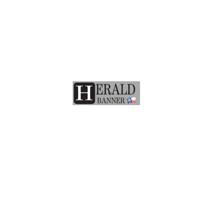 REEL REVIEWS: The film focuses on real-life issues facing children and adults | Lifestyles
GO! GO
(On demand)
Joaquin Phoenix gives another solid performance as Johnny, a New York-based audio reporter who travels across the United States interviewing children and teens. They answer questions about the world, what the future will look like, their dreams, their hopes and their fears. Johnny joins other reporters conducting similar interviews that will eventually become a documentary.
When Johnny's estranged sister Viv (Gaby Hoffman) asks her to stay with her son Jesse (Woody Hoffman), Johnny, who has no experience in babysitting, reluctantly agrees.
Viv leaves Los Angeles to try to help her husband Paul (Scoot McNairy), who has moved to San Francisco to work and suffers from recurring mental illness.
Even as their daily struggles continue, Johnny's bond with Jesse remains transformative and Jesse enjoys the return of a father figure in his life.
Written and directed by Mike Mills ("Women of the 20th Century"), the black and white feature film explores parenting and accepting children as they are. Mill focuses on the real-life issues that children and their elders face. While the touching story is fictional, the interviews with non-actor youth across the country are factual.
Rated R 3 stars
MACBETH'S TRAGEDY
(Cinema and Apple TV +)
Joel Coen is directing and providing the screenplay for this stunning adaptation of Shakespeare's "Macbeth", starring Frances McDormand as Lady Macbeth and Denzel Washington as Macbeth. Brendan Gleeson portrays King Duncan, who unfortunately arrives with his retinue to stay at Macbeth Castle after Lady Macbeth convinces her husband that he can fulfill his ambitions by assassinating the King.
The stylized black-and-white production includes austere sets and an atmosphere of doom, as well as the disturbing score by Carter Burwell. British actress and contortionist Kathryn Hunter changes form as she plays the Three Witches who predict Macbeth's fate.
Rated R 3 and 1/2 stars
THE POWER OF THE DOG
(Netflix)
An aura of tragedy surrounds Jane Campion's dark and captivating western. British actor and possibly Oscar nominee Benedict Cumberbatch ("The Imitation Game", "Dr. Strange", "The Electrical Life of Louis Wain") is macho cowboy Phil Burbank, who owns a large ranch in Montana with his brother George (Jesse Plemons). Set in the 1920s and based on the novel by Thomas Savage, the film begins with a cattle drive and an overnight stop at an inn owned by Rose Gordon (Kirsten Dunst). When George falls in love with Rose, they marry and return to live in the Burbank house accompanied by Rose's teenage son Peter (Kodi Smit-McPhee).
"The Power of the Dog" is expected to be honored in many categories at the next Oscars.
Rated R 4 stars
GOD'S HAND
(Netflix)
Oscar-winning Italian filmmaker Paolo Sorrentino wrote and directed "The
The Hand of God. "Set in Naples in the 1980s, the episodic Italian-language feature film focuses on the Schisa family – mother Maria (Teresa Saponangelo) father Saverio (Toni Servillo), brother and aspiring actor Marchino ( Marlon Joubert) and specifically about awkward teenager Fabieto Schisa (Filippo Scotti). The film is a coming-of-age story based on Sorrentino's early years in Naples. Football (his hero Diego Maradona joins the squad of Naples), cinema, romance and tragedy are among the experiences of Fabieto's youth.
Rated R 3 stars
Alice Reese is a member of the Dallas Fort Worth Film Critics Association. She reviews films, arts and entertainment for the Herald-Banner and for KETR.