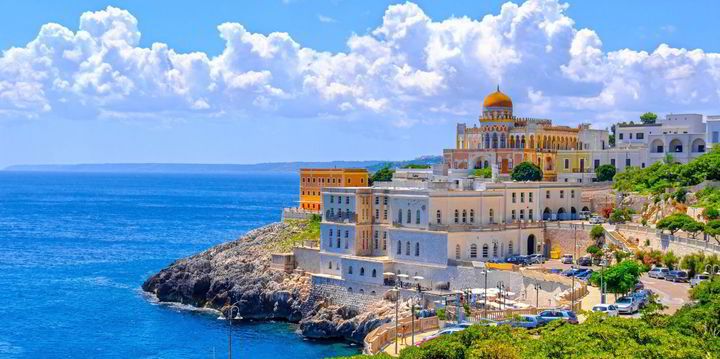 Italy's floating wind gets a boost as partners eye half a gigawatt in the Adriatic
Plans have been unveiled for a 525 MW floating wind project in the southern Adriatic off Italy.
A newly formed joint venture between Puglia-based developer Hope Group and Switzerland-based investor Galileo said it aims to build the Lupiae Maris project using 35 15MW floating platforms in the waters between Brindisi and Lecce.
The developers said they are now ready to submit an environmental impact assessment of the project ahead of the detailed resource assessment starting next year.
Hope Group said in a statement that green hydrogen production integrated with renewables is central to its strategy, but did not say whether Lupiae Maris will be specifically linked to green H.2. Reload contacted the developer to find out which floating wind turbine technology will be used.
Ingmar Wilhelm, CEO of Galileo, said: "Italy is rightly diversifying its energy mix with new renewable technologies, such as floating offshore wind.
"This technology will have a great future as it doubles the surface area of ​​water suitable for offshore wind power in Europe, creates the basis for the production of green hydrogen and will contribute decisively to greater energy independence for our continent."
Italy is part of a group of southern European countries that will see major floating wind growth in the coming years.
Reload reported this week how Italy could house the world's largest floating wind-powered hydrogen hub as early as 2027, following the signing of an agreement between developer Aquaterra Energy and industry pioneer Seawind Ocean Technology to build a 3.2 GW project in the Mediterranean.