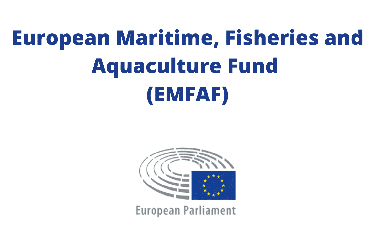 Italy and Lithuania secure new funding for fisheries and aquaculture
Italy and Lithuania have become the latest countries to adopt European Maritime, Fisheries and Aquaculture Fund (EMFF) programs and will receive €518.2 million ($517 million) and €61 million respectively. .2 million euros ($61.1 million) in EU funding over the next six years. years.
The total financial allocation for the Italian program is 987.2 million euros ($986 million), while that of Lithuania is 87.4 million euros ($87.2 million).
According to the European Commission, 49.8% of the Italian program allocation will be devoted to sustainable fishing; 32.8 percent will go to sustainable aquaculture, processing and marketing; 10% will be dedicated to sustainable blue economy in coastal, island and inland regions; and 1.4% will be invested in strengthening international ocean governance.
EU Commissioner for Environment, Oceans and Fisheries, Virginijus Sinkevičius, has declared the adoption of the EMFAF program for Italy which will support sustainable investments in aquaculture and fisheries and accelerate the green and digital transition of the sector.
"The program will support the protection and restoration of biodiversity and aquatic ecosystems. It will also promote sustainable aquaculture and processing activities as well as the strengthening of the fishing, aquaculture and processing sectors in Italy," he said.
Regarding Lithuania's EMFAF programme, Sinkevičius said the funding would help modernize the country's fisheries and blue economy sectors in line with Europe's green and digital transitions.
"I am confident that the program will boost sustainable aquaculture productivity and diversify commercial developments in coastal areas," he said.
It is based on several ambitions, adapted to the context of Lithuanian sea basins and inland waters, including improving the overall resilience of the fisheries and aquaculture sectors through investments and increasing the environmental efficiency of aquaculture.
About 38.5% of the total FAMPEA allocation will be devoted to sustainable fisheries and the restoration and conservation of aquatic biological resources, 35% to aquaculture and 7.4% to processing and marketing.
The scheme sets a target for aquaculture businesses to use at least 25 percent renewable energy by 2030, and organic aquaculture will be particularly supported with the aim of increasing production by 39 percent.
To ensure effective implementation of the EU Common Fisheries Policy, Lithuania will also spend around 18% of its Feampa budget on scientific data collection and fisheries control and enforcement. , in particular by supporting digitization to improve traceability throughout the value chain.
Photo courtesy of J2F/Shutterstock