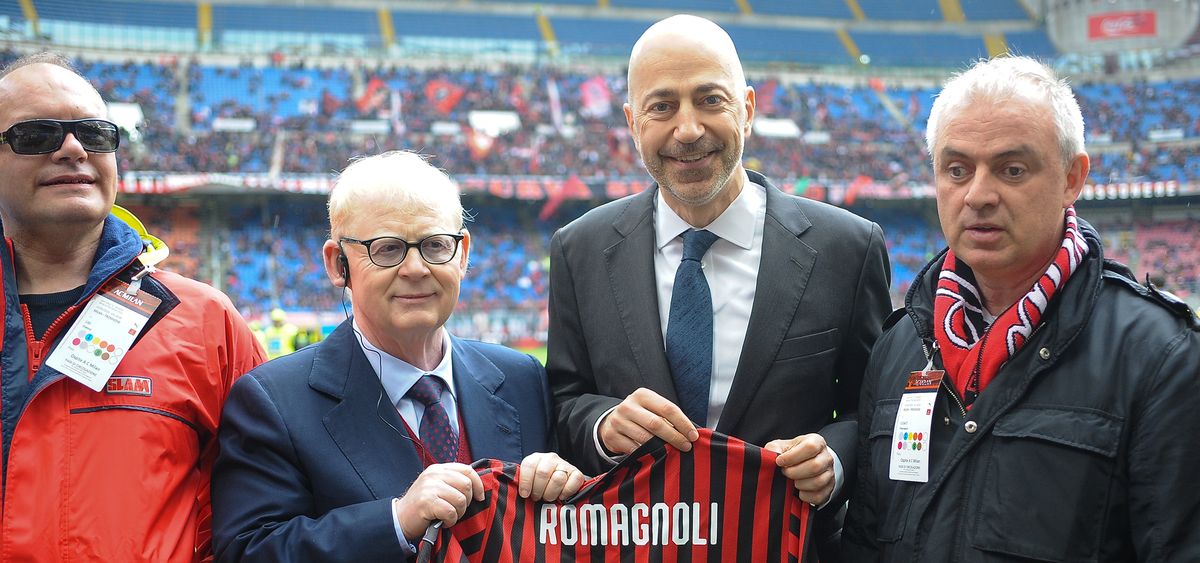 For the Derby too, "AC Milan for all"
On the occasion of the Derby, AC Milan will consolidate its plans to promote a culture of inclusion, awareness and sharing of the positive values ​​of sport – with particular attention paid to the younger generations.
In particular, the audio description service for blind and visually impaired fans, which is part of the wider "AC Milan for all" accessibility program, will place particular emphasis on fans under 18 this Sunday. Indeed, the Club will guarantee them priority access to the sector dedicated to audio description. The procedure for using this service remains the same as that used for the home matches played so far, that is, by sending an email to [email protected]
The service, which has been developed alongside the Milan Institute for the Blind and the Italian Union of the Blind and Visually Impaired, was created with the aim of breaking down barriers and overcoming social prejudices. It gives fans the best possible stadium experience. Fans, seated in a dedicated area, can follow the match via live commentary from a specially trained speaker – also thanks to the collaboration with Radio Rossonera.
This Derby initiative is part of the Club's vision, which has future generations at heart and falls within the broader framework of AC Milan. RESPACT manifesto for social equity, equality and inclusion.