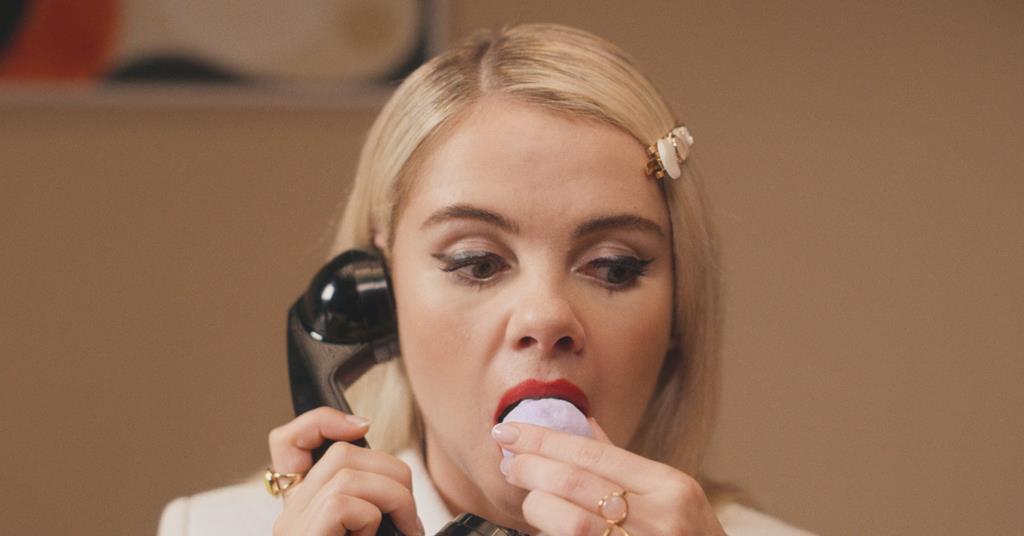 10 unforgettable ice cream pubs through the ages | Analysis and Features
When you think of ice cream, mochi might not be the first thing that comes to mind. But after two years of runaway success — including becoming a TikTok sensation and winning two Grocer Gold Awards — Little Moons is firmly embarking on its mission to make the product a household name. This will no doubt be helped by its recent advertising partnership with Channel 4, which delves into the quirky and colorful nature of the brand with the help of Derry Girls star Saoirse Monica Jackson. By putting its product at the forefront of the channel's 'hottest summer line-up', Little Moons hopes to secure its little scoops of rice-wrapped ice cream a permanent place in the hearts of Britons – and in freezers. .
Of course, it wouldn't be the first ice cream brand to win over shoppers with a memorable marketing twist. In honor of our annual dairy supplement, The Dairymen, here are 10 unforgettable ice cream commercials:
1. Just a cornetto, Wall's
Just reading the words "just a Cornetto" is sure to get Brits singing along to the theme of this famous campaign, which is a version of the classic Neapolitan tune O Sole Mio. It's a theme the ice cream brand has used since the 1980s, when it first ran a series of ads in Venice and Rome. These saw figures such as priests, policemen and gondola passengers pinch the "delicious Italian ice cream" to passers-by. And it's still going on today: a new ad, in which a family goes to great lengths to get their hands on what they believe to be the last Cornetto, hit screens in recent weeks.
2. The Living Room, Kelly's of Cornwall
From coastline to cows and of course ice cream, this 2016 advert from Kelly's is a proud showcase of all things Cornish, especially the language. The TV ad was the first to be delivered in Kernewek and sees a cheery ice cream parlor – surrounded by a dairy herd in a lush coastal field – displaying the brand's range of products. He cleverly interweaves his native tongue with snippets of English information, so non-Cornish speakers know the names of the "six new Parlor flavors" and the fact that they can be found at the "local supermarket". His infectious pride for the county and the tempting way he takes ice cream – along with the brilliant blue backdrop of the sky and sea – make you want to drop everything and head to Cornwall. Or at least in the frozen driveway.
3. One slice is never enough, Vienetta
It may no longer be the most decadent option on the market in 2022, but is there an ice cream product that elicits more excitement than a Vienetta? This 1980s ad, which sees a butler slicing nostalgic pud and serving it in crystal glasses, is like a metaphorical embodiment of what it feels like to savor dessert from The Wall. And for anyone who remembers sharing one among too many family members, the sentiment certainly rings true: one slice is never enough.
4. Eat Ice Cream, Halo Top
"Everyone you love is gone. There's only ice cream. If Charlie Brooker were doing dairy commercials, they'd probably look something like this. Because that spooky Halo Top campaign, in which a woman wakes up alone in a dystopian future and is force-fed ice cream by a robot, has a distinct Black Mirror feel. Plants at its low-calorie credentials – it's an unconventional ad. But viewers certainly won't forget it.
5. The new spring collection, Gino Ginelli
Viewers might recognize Impressionist extraordinaire Alistair McGowan in this 1990s ad for Gino Ginelli, a brand of Italian-style ice cream from Wall. The actor plays an overexcited employee presenting the latest "spring collection" to a trio of shoppers. But it's not fashion he's selling, it's ice cream, in flavors such as Tutti Frutti and, as he comically pronounces it, "Toffee Foogee." As authentic as it is, the product is cleverly assimilated to Italian couture, which everyone knows is "the ice cream of fashion".
6. Thunderbirds, Lyon Maid
It's the 1960s, and the gender marketing memo clearly didn't hit Tracy Island. In a series (pun intended) of animated announcements, Lyons Maid has recruited the Thunderbirds puppets to advertise its latest lollipops, including the Super Sea Jet and "supersonic" Zoom rocket lollipops. As these were shown blasting through the sky like the Thunderbirds themselves, Lady Penelope modeled Fab, "the first popsicle especially for girls", while cruising in her pink Rolls.
7. Funny Feet, Wall's
Any readers with an aversion to feet should look away now. Because Wall's ad for its podiatric product is less than subtle, with relentless images of dancing feet, wiggling toes and kids chewing on pastel-pink pacifiers. The addition of clownish music, manic laughter, and instructions to "put a foot in your mouth" only adds to the, ahem, toe-curling effect.
8. Milkybar
In this 1990s advertisement for Milkybar ice cream, a mustachioed young saloon owner is tasked with rooting out the real Milky Bar Kid from a range of imposters. Grown men, horses, and even a cactus in a cowboy costume try their luck at grabbing the shopkeeper's treats, which would be free for the real Milky Bar Kid. The bespectacled blonde version eventually appears to deliver her famous catchphrase: "Milky Bar's ice cream is on me!".
9. Ben & Jerry's
Much like a comforting jar of cookie dough, there's something soothing and uniquely appetizing about Ben & Jerry's advertising style. With their colorful and kitsch animations, why not love a rain of cookies? – sing-song voiceover and cheerful banjo backing track, the campaigns are instantly recognizable. Plus, they're a casual and cheerful way to communicate brand values, such as fair trade and sourcing from family farms.
10. Me and my Magnum
With all their allusions to pleasure and lushness, Magnum campaigns have always been sensual. This series of advertisements from the 1990s, titled Me & My Magnum, is no exception. In this example, we see a collection of crazy Magnum women stealing a moment with their favorite ice cream, whether on the couch, in a bubble bath, or curled up by a rain-soaked window. Make close-ups to lick your lips, close your eyes in happiness, and invariably laugh when all the chocolate falls. Naughty!
Want more memorable dairy ads? We now have a complete collection, including yogurts, milk, butter and cheese. Click on the category names to display them.